When it comes to social media, there are a lot of choices out there. The mere act of choosing which social platforms your restaurant should be on can be confusing to navigate. But since you already know you should be where your customers are, a good place to start is Facebook and Instagram. Given their combined reach of billions, these platforms are safe bets for time well spent reaching your current and potential customers. But what exactly is the difference between these platforms? And more specifically, how should you be using these two platforms to maximize your business results?
Now before you start auto-posting from one platform to cover another to just check it off your list, let's break down some key differences that will help give you a better understanding of these major platforms. We're all for saving time, but some shortcuts are just better left untaken. Auto-posting is one of them.
So, let's dive into the basics:
Facebook: The 411 for Restaurants
Let's reframe how the average marketer tells you to view Facebook for your business. Think of it not a megaphone for blasting salesy promotions, but rather a space to interact with your local community. When you post to your restaurant's page, imagine you're talking to a human (because you know, you are). Ask your customers what their favorite dish is, share a recent employee milestone or highlight a new dish hot off the grill. People are craving real-ness in an oversaturated market of constantly being sold to so this is your opportunity to use Facebook in a way that stands out from your competition.
With that in mind, here are some key facts that make Facebook unique:
Facebook is a great place to drive clicks
You can add links to your Facebook posts whereas on Instagram, this isn't yet available on posts. This means Facebook is a great way to drive traffic to your website, new menu or event page. Linking out means you can keep your Facebook posts short and sweet while encouraging those who are interested most to learn more.
Facebook offers very targeted ads
Facebook ads are incredibly powerful. You can target very specific groups of people to broadcast your message to reach a ton of people in your area. With the right knowledge and budget, Facebook advertising can help you drive new business in the door or increase event or menu awareness.
Guests can leave reviews
Another key difference between Facebook and Instagram is the ability for users to leave reviews. Facebook really isn't for just posting and never looking at your business page again. Like we mentioned, you'll want to think of Facebook as a community because of how many opportunities that platform presents for customers to engage with your business. Taking time to reply to comments, reviews, messages, and check-ins will help you provide excellent customer service and ensure your business's online reputation stays golden.
Takeaway: If you want to target a wide variety of people, especially a more mature audience, Facebook is the largest social media platform with users spanning across multiple demographics. Optimize your posts to often include links and connect with your local community. For even more targeted results, Facebook ads can be an incredibly effective way to achieve your goals.
Instagram: The 411 for Restaurants
Think of Instagram as a visual menu for your restaurant. It's a chance to show off your most delicious menu items and highlight what sets you apart. Do you have an awesome dog-friendly patio? Do you have a summer cocktail menu with a fun theme? Instagram's users tend to skew younger, so if you're looking to market to millennials – Instagram should be your next best friend. Here are some key facts to keep in mind about Instagram:
Instagram has higher engagement rates than Facebook
Facebook is saturated with a billion users and most people go on Facebook to see what their friends and family are up to, not necessarily to decide where to eat (though that does of course still happen). While Instagram has millions of users, it's algorithm tends to be friendlier to business accounts which means higher post engagement (more people see your post and can interact with it). You can also use hashtags to increase your reach on Instagram, whereas hashtags on Facebook aren't used as widely or effectively. Plus, is very popular among foodies and bloggers who love to share pictures of their food at restaurants, which brings me to my next key difference…
Instagram is a great place to get user-generated content
Building community is an essential part of any social media strategy and finding and featuring customer photos on your business's Instagram account (with credit to the Instagrammer) is a win-win. It saves you time (no need to take a picture yourself) and allows you to connect with your customers by giving them an awesome shout out. Making customer photos a part of your social media strategy means you'll have more content than you know what to do with!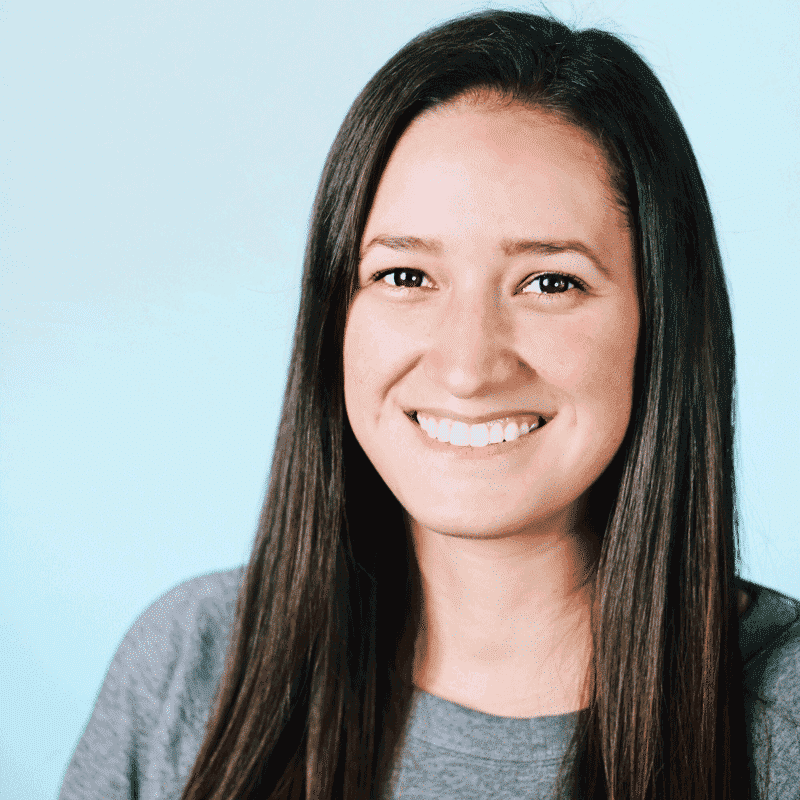 Users are younger, so keep your audience in mind when you post
About 60% of Instagram users are between the ages of 18-34.  If you're looking to target more millennials, Instagram is definitely a platform your restaurant should be on. Keep this in mind when posting to the platform and ensure your content is relevant to your audience. Just don't try too hard to be trendy – users will see right through it.  Stick to showcasing what's already awesome about your restaurant and connecting with your loyal customers. The rest will follow.
If you're serious about your restaurant's social media, you should be leveraging both Facebook and Instagram to create community, foster loyalty and increase exposure. Your audience on Facebook will most likely be different than your audience for Instagram, so being on both platforms will increase your opportunities to be found by potential customers and keep you top of mind to those who already love you.
Did you know?
We've been managing social media accounts for restaurants since 2012. For almost a decade, we've partnered with restauranteurs who are serious about using social media to generate business. Whether you're a good fit for our service or not, let's schedule a call and we'll give you free personalized advice on how to improve your social media presence. Either way, you'll walk away from the call more confident about your ability to promote yourself online - completely for free.