Still haven't figured out what costume you'll wear to the office on Halloween? We've found a great article from Brit + Co that might help you decide!
It can be hard to find a great costume if your office celebrates All Hallows Eve. The costume you wore out to the bars over the weekend might be not be deemed 'totes appropes' for the workplace. That's why we're loving these Work Appropriate Halloween Costume Ideas from author Allison Wheeler of Brit + Co. Wheeler mentions that garish makeup or, "a face full of fake blood might be sort of distracting at that 3 pm board meeting." And we do have a 3 pm company meeting on Wednesdays, so this article definitely helped us out!
Read the full article here: 40 Work-Appropriate Halloween Costume Ideas
We like to celebrate Halloween with a fun-natured costume contest and vote on the person best dressed. Needless to say, the competition is fierce. Tap into your colleague's sense of humor with a punny costume like Carinn's 'blessing in disguise' or get crafty like Natalie who's dressed as a Piñata!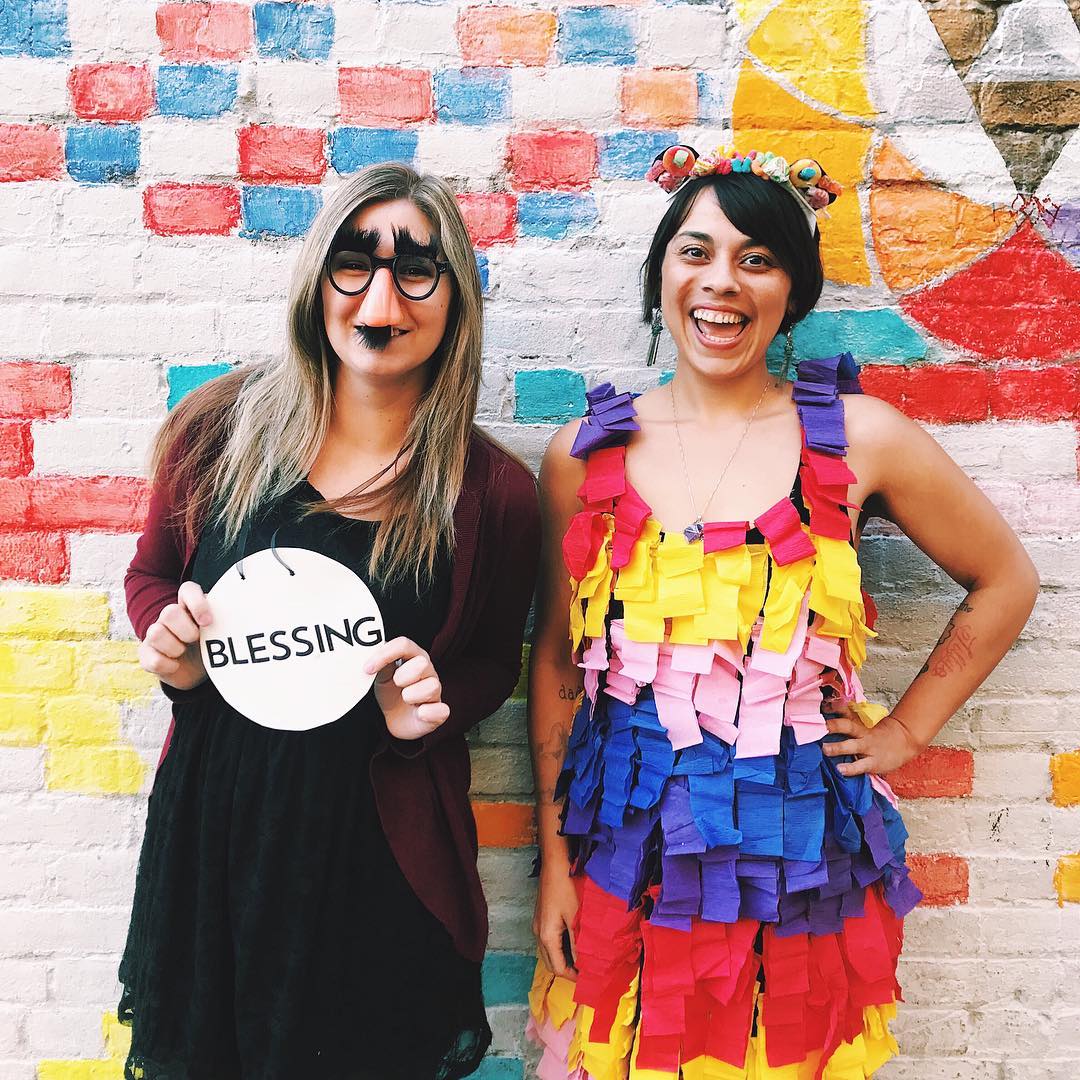 You could scream for your pink shirt back and come dressed up as Damien from Mean Girls. Easy, relatable and super comfortable. Note Ruth Bader Ginsburg in the background.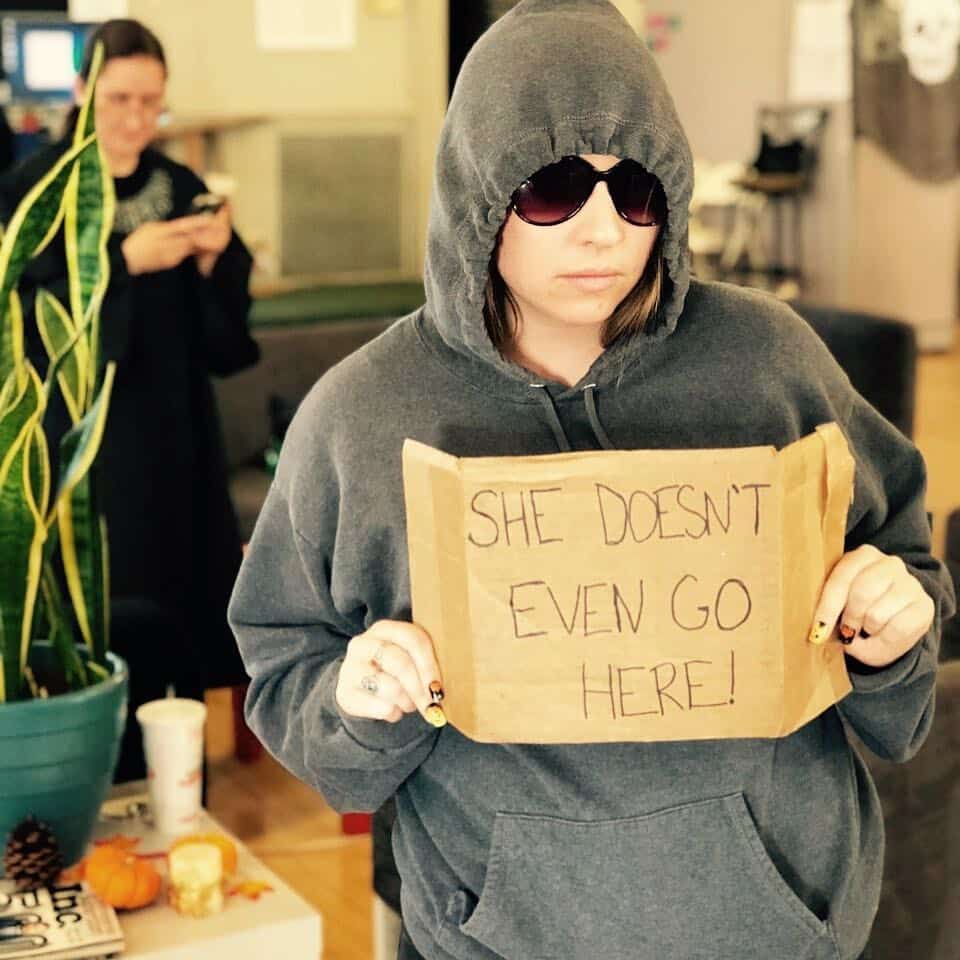 If none of these ideas peaks your interest, buy a witches hat, head to Starbucks and call yourself a 'Basic Witch.'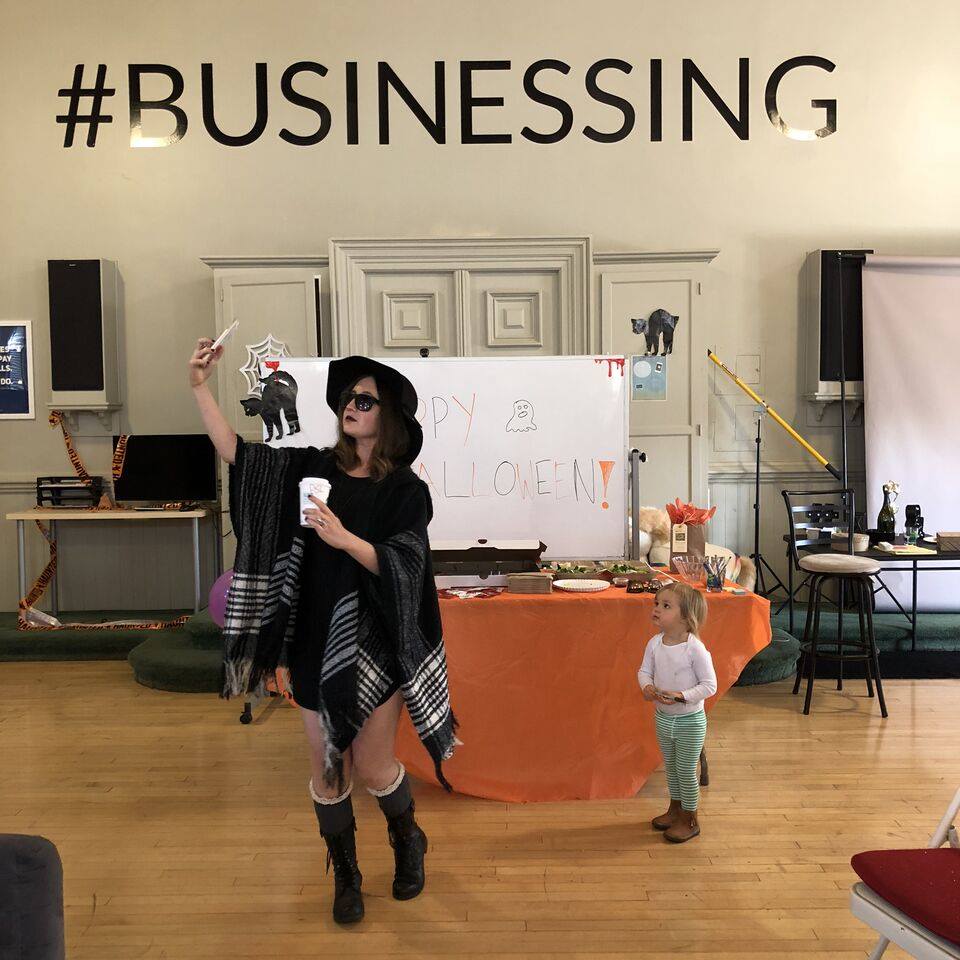 With Wheeler's list of 40 easy-to-create, ideas and a few shots of our ensembles from Halloween's past, there are lots of options. We hope this helped get you closer to winning best getup at the Halloween office party this year. What costumes have you worn to win the crowd over in the past? Let us know!
Happy Halloween!
Did you know?
We've been managing social media accounts for restaurants since 2012. For almost a decade, we've partnered with restauranteurs who are serious about using social media to generate business. Whether you're a good fit for our service or not, let's schedule a call and we'll give you free personalized advice on how to improve your social media presence. Either way, you'll walk away from the call more confident about your ability to promote yourself online - completely for free.