Happy Holidays! It's the most wonderful time of the year and we're feeling extra festive. With the holly, jolly season in full swing, it's the perfect time to customize your social media content and showcase your holiday spirit! It's the season of giving, so we're unwrapping a few tips to create festive social media content for the holiday season.
Get in the Holiday Spirit
The holidays are all about getting into the spirit of the season and some of the most festive holiday content comes directly from your restaurant. Do you put up decorations during the holiday season? Showcase them! Customers love seeing their favorite restaurants getting festive on social media–and they love feeling that holiday cheer when they're in-house. You can utilize virtually any holiday decor from lights, garlands, trees and greenery, to wreaths, ornaments, stockings, candles and presents. The possibilities are truly endless during the holidays. Once you've decorated, snap a few photos and 'HO, HO, HO!' you've got some fun and festive holiday content to share.
Get Involved
Another way to get festive when creating holiday content is to highlight events happening in your community. This time of year, there's a myriad of events happening–from tree lightings, to pop-up shops, ice skating, holiday parades, Santa meet & greets and so much more! Highlighting these events is a great way to connect with other businesses and organizations in your community while also creating a wider audience for your posts. In the spirit of the season, connecting with your community and showing support for local happenings is important–it shows you care!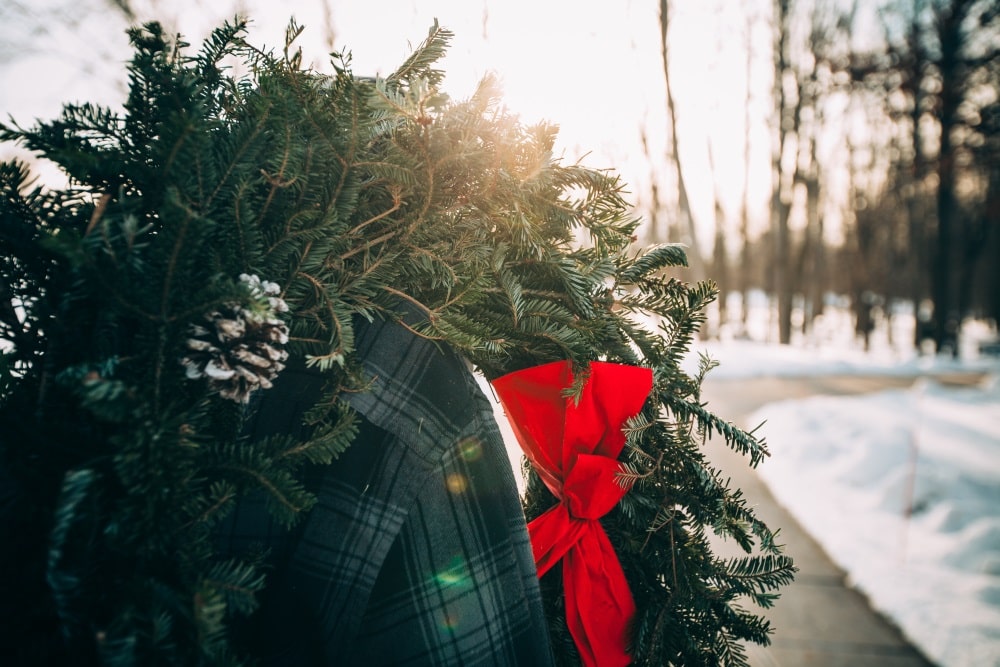 Unwrap Holiday Specials
This time of year, holiday specials are a'plenty and customers are always looking to stretch their holiday dollar a bit further–especially during the shopping frenzy. Do you have a festive drink or dish on your menu for the holidays? Do you offer free hot cocoa during your local tree lighting or holiday parade? Tell those stories through your festive social media content. If you don't already offer any holiday specials, consider it! These are some of the easiest ways to drive more holiday traffic through your doors by showcasing a creative menu item or giving a holiday discount. Showcasing your holiday specials gets your customers in the festive mood and encourages them to celebrate the season by visiting your restaurant.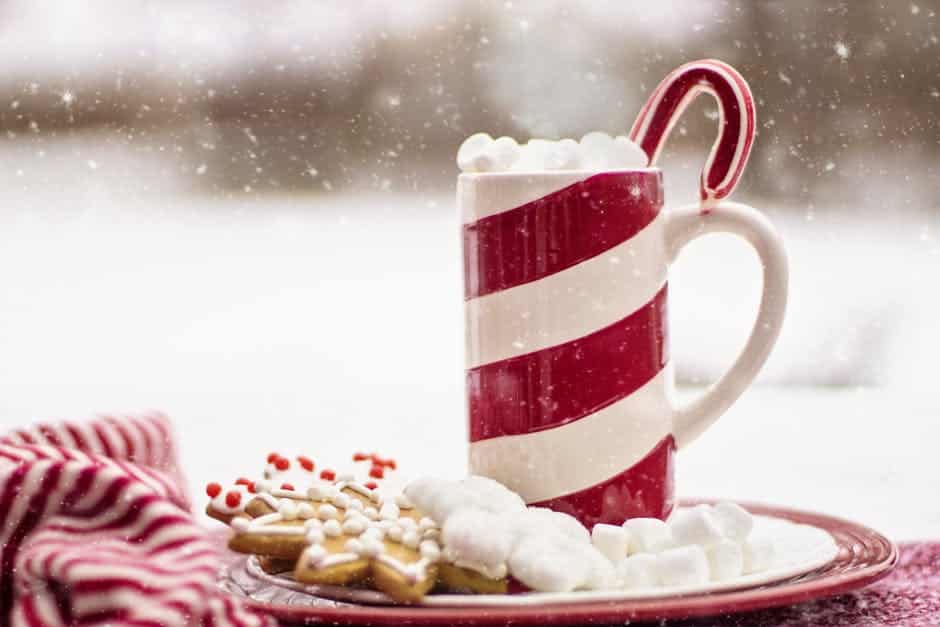 Be Merry & Bright
One of the most important aspects of creating any content, but especially holiday content, is to harness the right voice. You want to be cheery, without being cheesy, and festive without going overboard. Be mindful of the language you use when creating content. Holiday puns, jokes, and phrases can work well when used correctly, but be sure to use them as holiday flair, rather than the entirety of your holiday content. If you have a diverse range of customers, be sure to keep your holiday wishes inclusive by focusing your message on universally relatable ideas such as gratitude, family and friendship. Also, try to avoid too much repetition. For instance, if you use a cheery [*ahem* high-quality] graphic, don't repeat the exact same words in your caption–mix it up! Keep it 'merry and bright' with your holiday content and you'll breeze right through holiday season with festive content.
Be Authentic
Alright y'all, this one's for ALL the candy canes. It's extremely important to always use authentic-looking content, especially during the holiday season. With so many holiday stock photos at your disposal, it's important to stay mindful about what will be the most authentic to the vibe of your restaurant's social media presence. If you're going to use stock photos, be sure to find high-quality photos that aren't overly staged–see Unsplash or Pexels. Stick with photos that look like you could have taken them yourself. Use some of the beautiful natural elements reminiscent of this time of year (think holly, trees, garlands, pinecones, or snowy scenes if applicable) for a more authentic holiday feel. For more tips on creating authentic holiday content, check out a recording of our holiday webinar about creating quality, festive holiday content.
One last gift for you: we've created a FREE e-guide for creating holiday content and inspiring holiday cheer: grab your free download here!
That's all, y'all! Now that you've unwrapped these festive tips, you're ready to go forth and create fantastic holiday content this season. We wish you a very happy holiday season!
Did you know?
We've been managing social media accounts for restaurants since 2012. For almost a decade, we've partnered with restauranteurs who are serious about using social media to generate business. Whether you're a good fit for our service or not, let's schedule a call and we'll give you free personalized advice on how to improve your social media presence. Either way, you'll walk away from the call more confident about your ability to promote yourself online - completely for free.